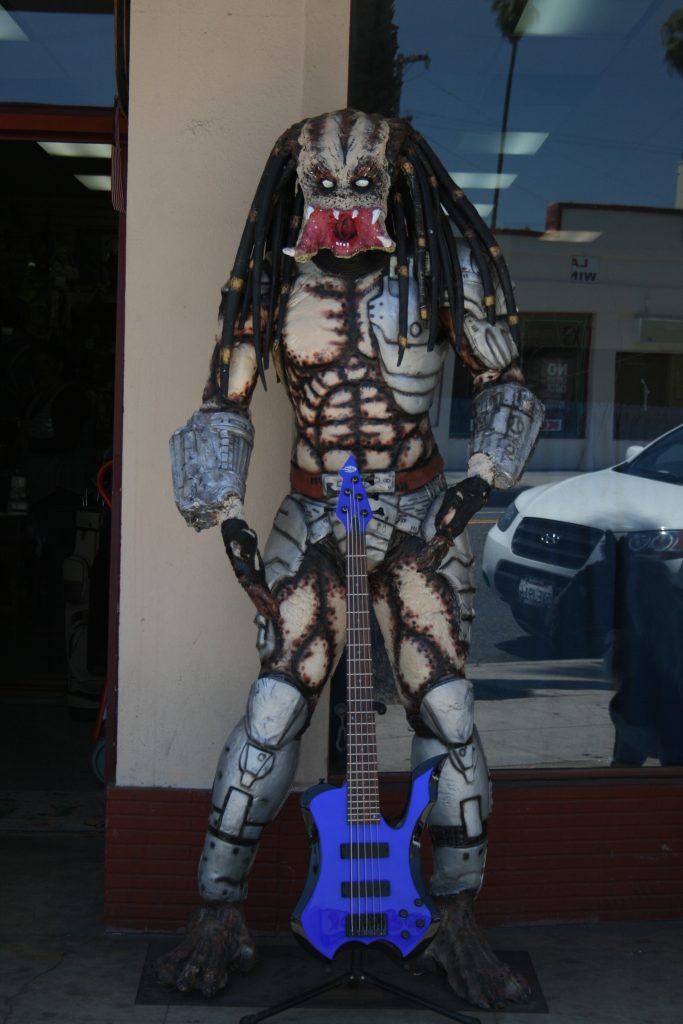 Our Rocker Series or Rocker line was a design that we had in our heads for a long time and came to life in 2011 just in time for the NAMM show.  This is the series of guitars used by Billy Blair II of JUNK.
The body is designed with a bolt-on maple neck and a bass-wood body.  There are two options for painting on these guitars, CSG Guitars Standard™ (solid color with a second color border), or you can choose Customer Custom™, in which you can have the guitar paint any way you want.
Each order is handled individually with our customers to allow them to get the Rocker Guitar of their desire.
We only use the best in the construction of our guitars.  The Rocker Series is made with the following materials.
Body – Bass Wood
Neck – Maple
Finger Board – Rose Wood
Hardware –

Bass – Badass Bass Bridge and Tuner
Guitar – Floyd rose terminal

Pickup – Seymour Duncan
Base Price
Guitar – $1000
Bass –   $1200
Custom Paint – Quoted Upon Request